This recipe features:
Classic Thai flavors, with a smooth, velvety soup
Amp of the intensity of the herbs with a quick sauté of lemongrass, cilantro stems, garlic and ginger
Customize soup by adding shrimp or mushroom (canned Asian straw mushrooms work really well)
Southeast Asian cuisine features what I call the 5S's – salty, sweet, sour, spicy, savory. This classic combination is what makes Thai Chicken Coconut Soup so irresistible – the initial kick of the spicy chile pepper and lime, followed by salty/savory that's tempered with a touch of sugar. The creamy coconut milk lingers to soothe the spiciness and allows all the distinct flavors to play nicely with each other.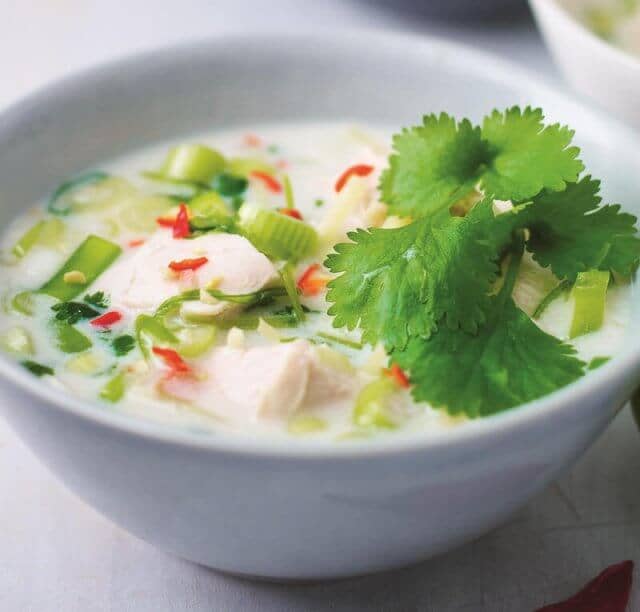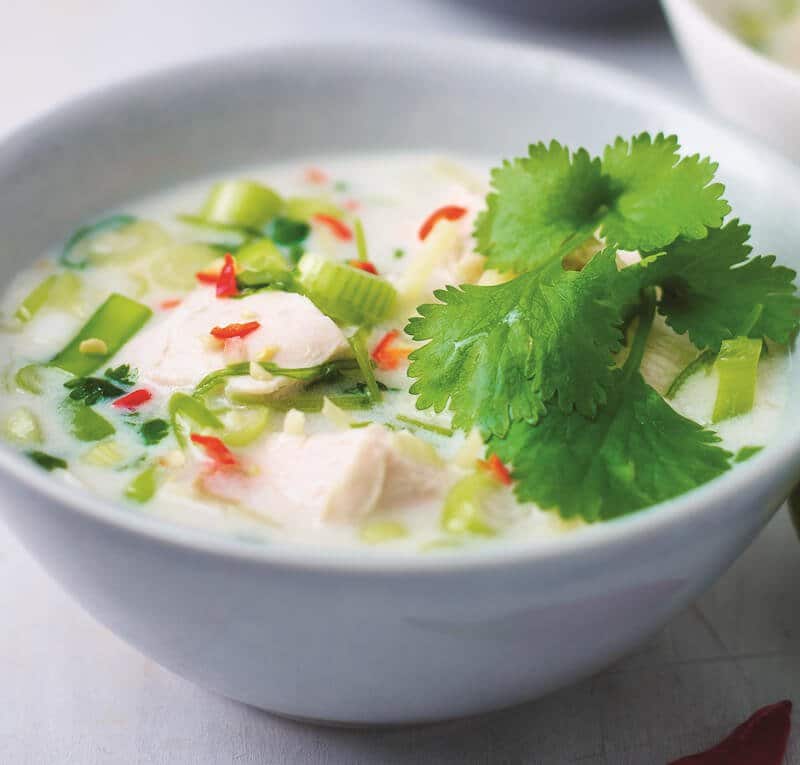 This recipe is from Chef Lorraine Pascale, a #1 bestselling author in the U.K. Her book, Everyday Easy features elegant, fuss-free cooking for weeknight dinners.
[blockquote cite="Jamie Oliver" type="left"]Lorraine Pascale is the undisputed queen of the kitchen, queen of the simple and the simply delicious.[/blockquote]
Recipes include:
Thai Beef Salad with Roasted Peanuts and Chili Dressing
Shrimp Caeser Salad
Lozza's Lamb Biryani
Goat Cheese, Toasted Hazelnut & Honey Quesadillas with Arugula Salad
Crouching Tiger, Hidden Zebra Cake
and many, many more. Each recipe is easy, breezy and complete with a gorgeous color photograph. The Thai Chicken Coconut Soup Recipe is by Lorraine Pascale, photo is also from the cookbook, by Myles New.